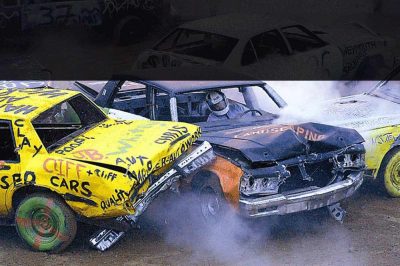 Unfortunately the Demolition Derby events scheduled for July 22-23 at the Barnstable County Fair in East Falmout, MA have been cancelled due to Covid-19.  The Fair will not open this summer.
East state and even county will be operating differently during these trying times, so don't assume any Fair event is cancelled until it is confirmed. It's still our hope as well as each venue to have shows this summer, but obviously we're at the mercy of this unforeseen pandemic that's run rampant on our country.  To date, Barnstable is the only event on our schedule officially cancelled.
Please keep informed of news regarding other events on this website as well as the JM Motorsport Productions page on Facebook.