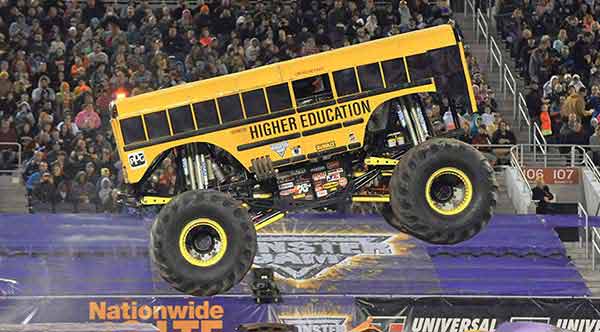 JM Motorsport Productions kicked off its 2017 in grand style with a Monster Truck Freestyle event and Tuff Truck racing at the Jefferson County Fair in Brookville, PA.
Courtesy of Back Channel Promotions, enjoy some of these exciting highlights from the action, which included the Overkill Evolution, Higher Education, Black Stallion and Iron Warrior monster trucks.
JMMP will be back at the Jefferson County Fair on July 22 with shows at 2pm and 7pm.  For more information on the events and how you can enter please visit our schedule of events page.