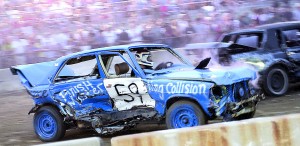 Thank you for visiting JM Motorsport Events. We're committed to making 2016 our biggest year ever, which considering we've been at it for over a half-century is saying a lot!
A few notes for both drivers and fans of our shows:
You'll notice a new, slicker website design, aimed at making your time on our site both more enjoyable and informative.
We will be constantly updating this blog section with news regarding events, videos, changes, severe weather updates as well as providing summaries and a listing of winners from each show! Check back often!
Make sure to keep checking the schedule page. Our entire 2016 schedule should be posted soon. Typically, an entry blank is available for download on the schedule page 2.5 to 3 months before the event. Once an entry is available for download and/or to print, it will be linked on the far right side of the event.
If you'd like to be included on our mailing list and have an entry mailed or emailed to you as soon as it's available, be sure to email us at @jmp@derbyinfo.net with your contact information.
Make sure to read all rules. We have a page that has rules listed for each event which you can read by clicking here. You can also read rules specific to the event you're entering on the far right side of the schedule page as the rules for that show are listed directly under the entry blank.
Once they're available (early summer) we'll have an online store on this site, where you'll be able to purchase JM Motorsport Productions merchandise; such as t-shirts, hoodies and hats.
Thanks for visiting JM Motorsports and again, we're looking forward to a great 2016!